About TECHNOTEST
Technotest is a family-owned group of companies, based in Ukraine. Since the founding of the company back in 1998 by Mr Anton Skorokhod, we have been supplying the most important business sector of Ukraine – the Agroindustry.
Specialising in grain quality control devices and grain laboratories full complex

from furniture, glass, to Moisture meters and NIR analyzers you can buy in TECHNOTEST
With more than 20 years of knowledge, we produce and sell a variety of instruments, which are used in grain laboratories. Some of the devices we offer for Wholesale Export are on this website.
What is Technotest Group

PE "TECHNOTEST PLUS" is a main company, operating in Ukraine and Worldwide. All payments and deliveries are carried out by Technotest Plus.
The main website is available in Ukrainian&russian languages only www.technotest.com.ua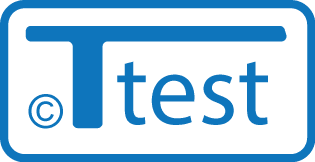 TTEST is a registered trade mark owned by "PE TECHNOTEST PLUS".

"UKRAGROTEST" LLC is a Technotest-owned company, in the head of UKRAGROTEST is Boyko Svetlana, a Metrologist with over 30 years of experience.
Certified manufacturer of CRM for grain and seeds ISO 17034. With UKRAGROTEST we also conduct training courses and seminars for grain laboratories in Ukraine.