Payment and Shipping
Wholesale supplier only!
We supply only wholesale to distributors. No direct customers in countries. The minimum order quantity (MOQ) is 20 pcs in any product/type/length.
Cashless payment (Invoices)
Terms of payment: 100% advance payment by T/T. For our regular customers, we can provide delayed payment terms upon receipt.
Please note that we add 20 EUR/USD bank fee to every invoice. This is what bank charge us every time we receive a payment. We also add 60 EUR/USD for Export declaration to every invoice.
Bank detail:
Company: PE "Technotest Plus"
Address: Ukraine, 65065, Odessa, Odessa reg., Varnenskaya srt, 12b.
Account No. EUR: IBAN UA403510050000026001878795750
Account No. USD: IBAN UA673510050000026001878795749SWIFT: KHABUA2K
Bank: Public Joint Stock Company "UkrSibbank"
Bank address: 2/12, Andreevskaya str, Kyiv, Ukraine, 04070
Shipping
Packaging
All products are packed in a wooden pallet for safe and easy transportation. Please think about +20-30 kg to the product's weight. Packaging is included in the product's price.
EUR1 certificate for our products
We can offer a EUR1 certificate for the products we manufacture. For some countries, it is required to receive preferences for buying products from Ukraine. The price of the EUR1 certificate is 60 EUR.
CE certificate for DT-20 thermometers
DT-20 thermometers have passed EU-TYPE EXAMINATION and can be shipped to EU countries.
Find out if you need additional certificates to import in your country a digital thermometer device.
Certificate of Origin / EC Declaration of conformity
We provide a certificate of Origin and EC Declaration of conformity to Forwarders and customs brokers. It states that all our products are manufactured in Ukraine (in Odesa, not in Crimea or occupied parts) and allows you to receive preferences in your country for purchasing equipment in Ukraine and pay fewer taxes.
Shipping options (forwarders)
We offer delivery to your warehouse in terms of DAP (Incoterms 2020).
TNT/FedEx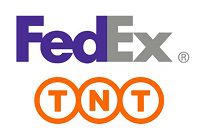 CURRENTLY FedEx/TNT NOT AVAILABLE BECAUSE OF STATE OF WAR
We offer other forwarders, who operate in Ukraine.
Meest Cargo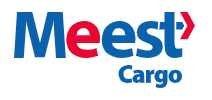 Meest Cargo is an international company, with Ukrainian roots, that operates in Ukraine & worldwide nowadays.
They provide a full service, with an Export declaration for us, and an Import declaration for EU countries.
Meest has special rules for fast and cheap delivery in the EU.
In case you are in the EU zone, your Import should be performed with their customs broker, at their warehouse in Poland. For this, you should provide scan copy and send the original power of attorney to them.
For deliveries to the USA, ASIA, AFRICA the delivery is done to the nearest AIRPORT.